Nisha Shakira has a pressing issue that she requires Dr Kizza Besigye, whom she calls her 'President' to address if he takes over the presidency after emerging winner in this forth coming presidential elections.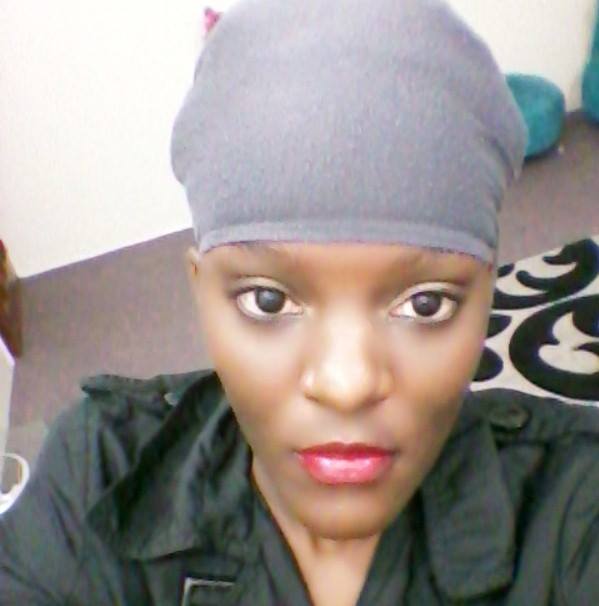 Shakira, in a short Facebook post called upon 'her president' to address her issue first. "Set a law for guys who break our virginities after 'driving' us like horses," she suggested.
"Set a law that makes sure that anyone who takes the lady's goat marries her." Shakira stressed out.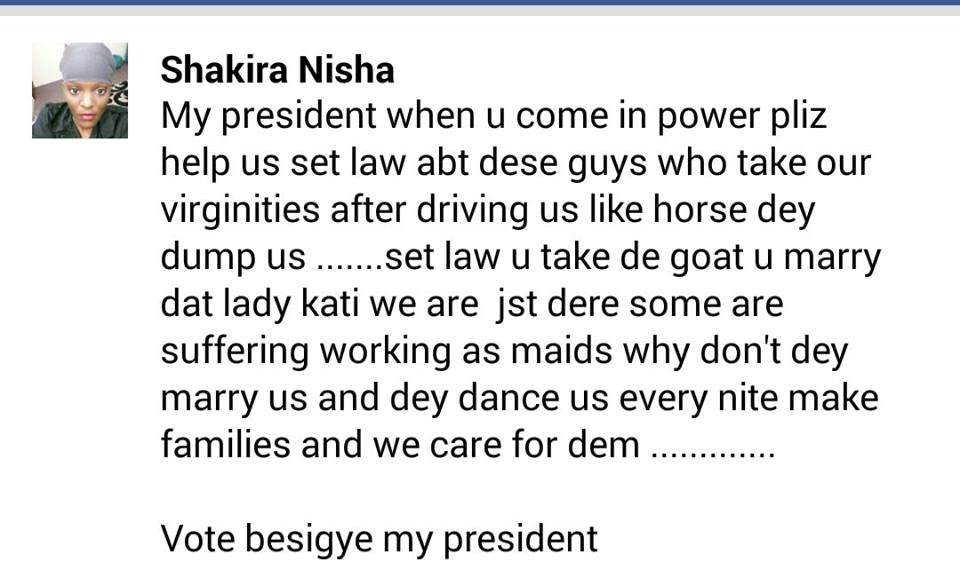 Whether Besigye gets this message or nuh is a story for another day but one thing is for sure, Shakira is speaking on behalf of many girls who have been used by men, virginity broken and dumped.
How will this election play out? Will Besigye become president and set a stringent law against guys who break vriginities? Results from February 18 will tell.