This may come as shocking to the entire fraternity of the prestigious Kyambogo university. This morning, Campusbee woke up to news that this institution's official website, www.kyu.ac.ug, had crashed last night. However, it is not yet known what caused the crash of the website.
Students have been visiting this website to check out the latest communication by the university administration, admission and graduation lists and upcoming events at the varsity.
Currently, when one logs onto the website, they are welcomed by this screen;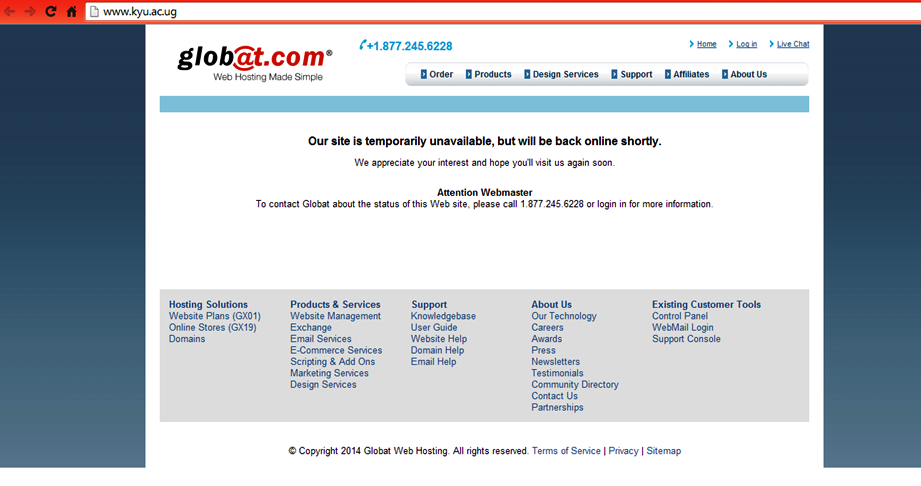 We hope the varsity IT department is doing all it can to restore this website. It's ashaming for a university website to be offline for more than 24hours.